TIP UP DESIGN
Never miss another bite: When your Rocket Bobber begins to stand up, set the hook!
FLIES LIKE A ROCKET
Aerodynamic design and weighted center gives average casts of 30 – 40 yards with pinpoint accuracy.

2 BOBBERS IN ONE
Spring loaded "J" hook reverses position to lock on line or work as a slip bobber.
MADE IN THE USA!
Sonically welded joint (not glued) for maximum strength, lead free, quality built!
BRING YOUR BOBBER FISHING TO THE NEXT LEVEL
The Rocket Bobber by Tackle 2000 is the longest flying, most sensitive bobber of its kind! To help you achieve optimal results, we publish a regular series of articles and media featuring the latest products and tips. These videos are a GREAT place to start!
Revolutionary Fishing Tackle for More Fish and More Fun!
Super Sensitive Bobbers for Bass Fishing, Trout Fishing, and More – The Rocket Bobber by Tackle 2000!
As pan fisherman one thing we know for sure is "fish don't like pressure", especially the big ones! After trying just about every float/bobber on the market we realized there was room for improvement. We wanted a quality, long casting float/bobber that could deliver the lightest pan fish bait presentations and yet be sensitive enough to detect even the slightest bite. After months of work we had designed a bobber that had met our goal. It was at that point we decided, why stop here; let's create the best all-around bobber. This bobber would not only be incredible for the light weight bait presentations needed for early season pan fish, it would also incorporate a slip bobber function that could be used for deeper suspended fish as they relocated to their summer grounds.
The Rocket Bobber is designed to fly tip-first, like a rocket, giving you an average casting distance of 30 to 40 yards without extra weight—so you get your bait out to where the fish are! Then the super-sensitive design takes over, causing the Rocket Bobber to tip up the instant a fish inhales your bait. Whether you're fishing for panfish, bass, trout, walleye, or crappie, you'll never miss another bite: When your Rocket Bobber begins to stand up, set the hook! No other fishing tackle can do what the Rocket Bobber does—namely, help you catch MORE fish, every time! Visit our Video Page to see the Rocket Bobber in Action
The Tip-Up Bobber for Panfish, Trout, Bass, and More
The Rocket Bobber works great for bluegill, crappie, perch, walleye, trout, bass, catfish, pike and more! It is a great tool for both the boat or shore fisherman. Fishing a lake, river or stream the Rocket Bobber gets your bait out to where the are!
Never before has the fishing industry witnessed such a complete bobber. With so many features incorporated, it's obvious why college professors use it as part of their physics course.
Not only has Tackle 2000 Inc. manufactured a winner with its series of Rocket Bobbers, they have continued educating anglers of all ages. From videos on their Rocket Bobber you tube channel to articles relating to Pan fishing, they have followed the yearly transitions while offering a variety of techniques for catching these fish.
With so many variations of pan fishing bobbers/floats on the market to date we at tackle2000.com encourage trying them all. Our bet is that you will discover the Rocket Bobber is truly the ultimate pan fish bobber.
Casting Distance
Average 30 to 40 yards w/o Extra Weight!
Accuracy
Flies Tip First, Like a Rocket!
Visibility
Orange Top for Sunny Days, Yellow Top for Cloudy
Sensitivity
When the Bobber Stands Up, Set the Hook!
Versatility
Use as a Lock On or Slip Bobber with No Line Cutting
Durability
Sonic Welded (not glued) for Maximum Strength
Hook Remover
On the Tip – Great for the Toothless Predator
Boat or Shore
Get Your Bait Out to Where the Fish Are!
Rocket Bobbers are the best!!!!!!
I found these in Minnesota 10 years ago and they are awesome. They are so easy to use that my 4 year old used it easily. It is great for kids! I moved to CT and cannot find them anywhere. Now I can!! I'll have 20 please. They are great for sunnies with the kids as well as walleye, crappie, bass, ect…….. They cast very well and adds enough weight to get it where you want it. There is also a setting to use slip bobbers with it. ie walleye. I strongly reccomend these bobbers for fishing anytime of year.
– cking1225 from Hartford, CT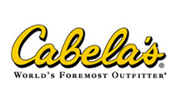 The Rocket Bobber product line is available at Walmart stores in the following states:
AL, AR, GA, IA, IN, KS, KY, LA, MO, MS, NC, OH, TN, TX, VA.